Phone 906 632-0018
Monday - Friday


CLOSED




Last Load Accepted at

CLOSED







Saturday




Last Load Accepted at

CLOSED


Sunday
Closed
We may be closed for National Holidays and for inclement weather


13154 S. Mackinac Trail
Dafter, MI
49724

906 632 0018


Reid Metals is currently CLOSED due to the Corona Virus Pandemic. We hope everyone stays safe during this unfortunate tragedy.
** This is just a short list of some of the items we buy, please check our Scrap Description and Pricing Pages **
Scrap Cars, Trucks (we offer a pick up service) Heavy Equipment such as Loaders, Excavators, Semi Tractors, etc. (see pricing page and guide to scrapping a vehicle)




Catalytic Converters, Radiators

,

Vehicle and Equipment Batteries, Whole Motors

Copper/Copper Wire, Electric Motors, Brass, Lead

Sheet Iron / Tin & Steel Mix

(such as: washer, dryers, hot water heaters, refrigerators, etc)

Auto Cast, Stove Cast, Cast Pipes/Tubs

Aluminum, Irony Aluminum, Aluminum Rims

Steel (long & short)




*** Michigan Law requires a Three (3) day hold on checks over $25.00 for any Catalytic Converters or Scrap Copper ***
---
Roll Off Container Service Available for both Commercial and Residential Locations
---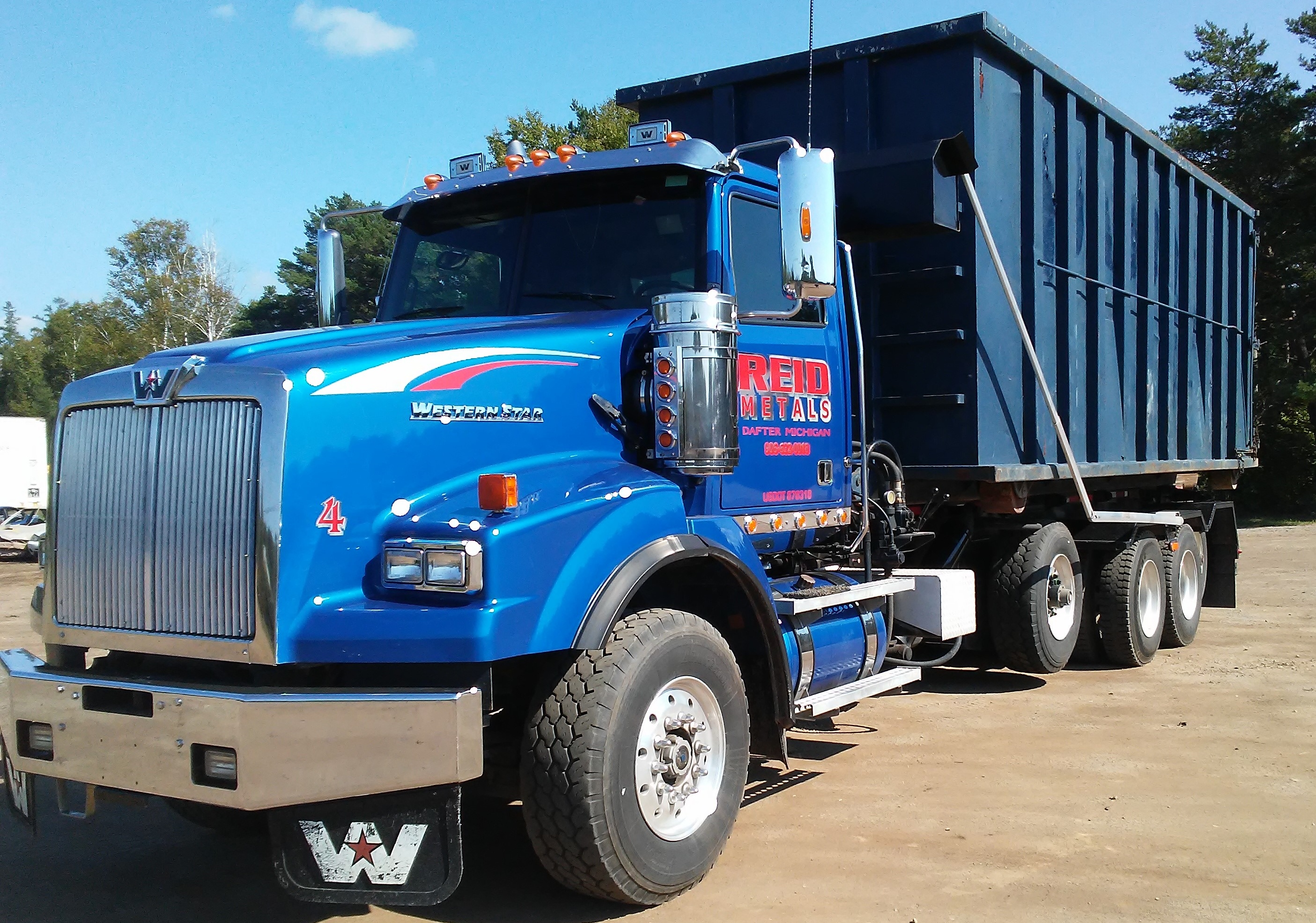 Reid Metals has always strived for Customer service and satisfaction. Bring your unwanted scrap metals, and or your scrap cars or trucks to Reid Metals and turn it into a check with your name on it. Get an honest quote with no hidden fees or deductions at the scale.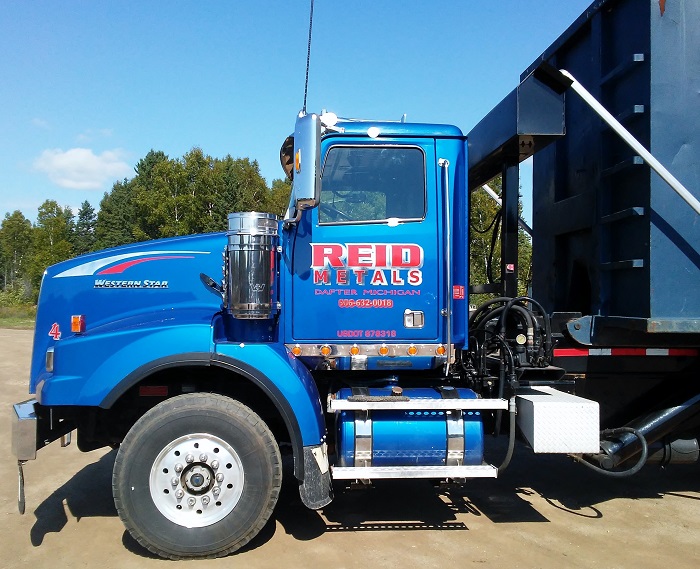 Reid Metals of Dafter is a U.P. family owned, Honest metal recycling business and located just 13 miles South of the Soo on Mackinac Trail. The Reid family has been doing business in the U.P. for 60+ years, and, doing metal recycling for over 35 years in Dafter.