We will be CLOSED on Monday Dec 25th & Tuesday Dec 26th in observance of CHRISTMAS.

We Will be Open on Friday Dec 29th 9AM-2:30PM.

We will be CLOSED on Monday Jan 1st in observance of New Years Day.


Phone 906 632-0018

Last Load Accepted at 3:50PM
Saturday & Sunday Closed
We may be closed for National Holidays and for inclement weather


13154 S. Mackinac Trail
Dafter, MI
49724

906 632 0018


** This is just a short list of some of the items we buy, please check our Scrap Description and Pricing Pages **
Scrap Cars, Trucks, Heavy Equipment such as Loaders, Excavators, Semi Tractors, etc. (see pricing page and guide to scrapping a vehicle)




Catalytic Converters, Radiators

,

Vehicle and Equipment Batteries, Whole Motors

Copper/Copper Wire, Electric Motors, Brass, Lead

Sheet Iron / Tin & Steel Mix

(such as: washer, dryers, hot water heaters, refrigerators, etc)

Auto Cast, Stove Cast, Cast Pipes/Tubs

Aluminum, Irony Aluminum, Aluminum Rims

Steel (long & short)

Heavy Equipment is priced on an individual unit basis. There is a tire fee (weight subtracted) of $20-$500 each tire



We do NOT accept RUBBER TIRES (unless the are physically attached to a car or pickup) Campers, Buses, Motor Homes, Wood, Fiberglass, Fiberglass pick up toppers, Plastic, Glass, Concrete, Cement, (as an example, Snowmobiles: we do not accept the fiberglass hood, seat, or the rubber track) etc. see here for more information on things we do not accept
*** Michigan Law requires a Ten (10) day hold on checks $25.00 or greater for any Catalytic Converters or Scrap Copper ***
---
Roll Off Container Service Available for both Commercial and Residential Locations
---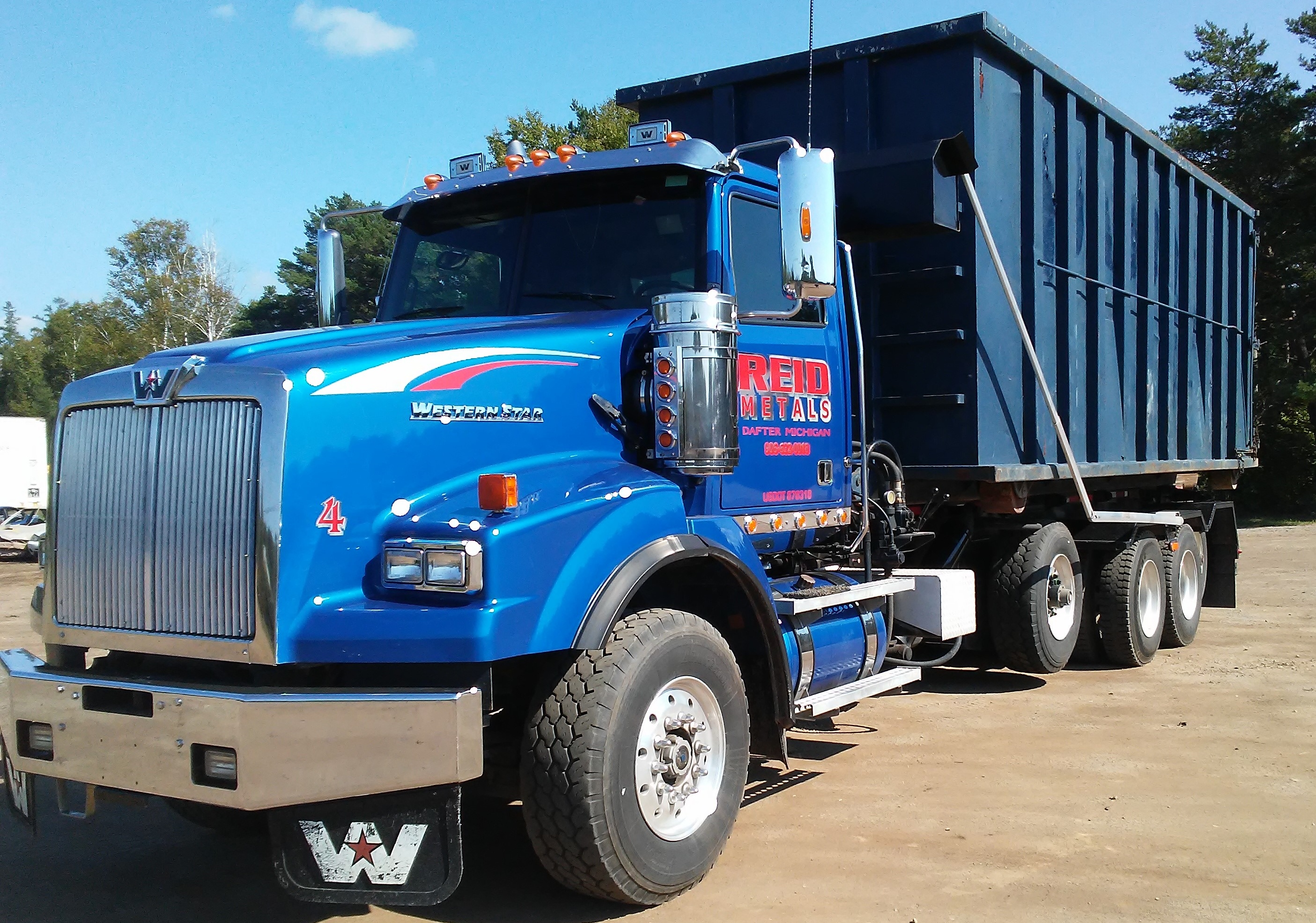 Reid Metals has always strived for Customer service and satisfaction. Bring your unwanted scrap metals, and or your scrap cars or trucks to Reid Metals and turn it into a check with your name on it. Get an honest quote with no hidden fees or deductions at the scale.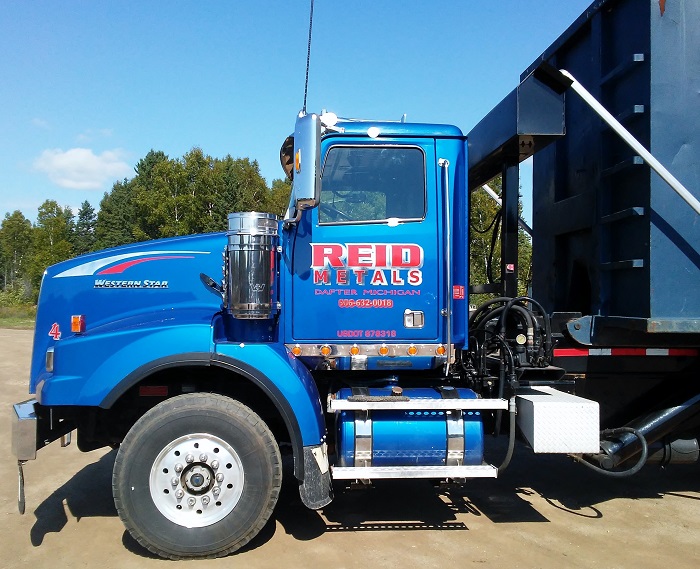 Reid Metals of Dafter is a U.P. family owned, Honest metal recycling business and located just 10 miles South of the Soo on Mackinac Trail. The Reid family has been doing business in the U.P. for 60+ years, and, doing metal recycling for over 35 years in Dafter.